We are proud of our experience and independence.

Our people come from strategy, research, technology, brand, people development and change management careers, and have deep understanding of what drives human behaviour.
Our experience is wide having delivered on large projects for global and continent-wide banks, telcos, automotive, hospitality, retail, technology and insurance companies.
We value our independence and believe this helps us be objective and fair in all our decisions and conversations.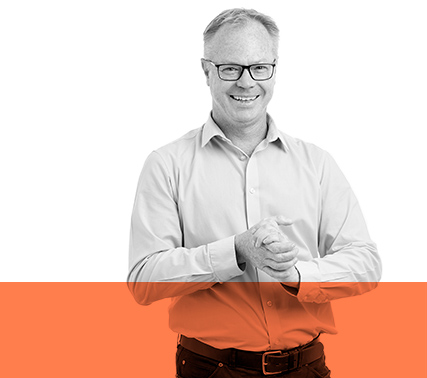 David Blyth
Founder and CEO
David is an experienced strategy practitioner with over 26 years of experience in leading significant Brand, Insight, Marketing, People, Research and Technology projects for large corporate organisations across the world. He founded Delta Victor Bravo
®
in September 2018.
Previously David was CEO of Yellowwood (until August 2018) where he worked across 20 African countries, the Middle East and Europe with leading clients like: Absa, Airtel, Barclays, DStv, Michelin, MTN and Pernod Ricard. David has also led global brand projects while based in London and has senior client-side experience as Head of eBusiness for the De Beers Group.
David cares passionately about deepening the marketing industry's business capability and the development of new marketing models to drive all aspects of growth and value in developing economies. He is widely published on these and brand related topics including recent article in the International Journal of Brand Strategy: Social innovation: An imperative for brands to address systemic social issues.
He is a prior Chairperson of the South African Communication Design Council and The Digital Interactive Media Association and prior Director of The Brand Council of SA and the Joburg Ballet.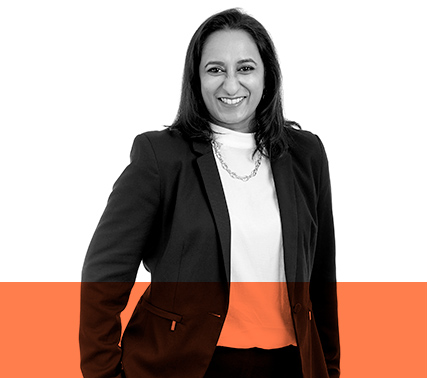 With more than twenty years of strategy, marketing and consumer research experience Dhatchani is an accomplished problem-solver who has worked with a wide spectrum of leading global, multi-national and local brands. Her fundamental understanding of business, gained through formal study combined with the breadth of her agency and client side experience, has given Dhatchani a distinctive ability to formulate insightful and practical solutions that create significant value for clients.
She has held senior positions in consumer research at TNS, where she learned to look at the world through the customer's eyes, as well as in brand management at Colgate Palmolive, and within sales and marketing at Standard Bank and FNB. During her time as Strategy Director at Yellowwood, Dhatchani led projects tackling a diverse range of brand and business challenges spanning industries such as FMCG, Banking and Insurance, Telecommunications, Broadcasting and Entertainment. Key clients during this time included Liberty Group, Nedbank, Airtel, Stanlib, Multichoice and Primedia. Her most recent experience has been UK-based where Dhatchani led brand, innovation and research projects for market-leading clients based in the UK, USA and Europe; with Mondelez International, Dole Foods and Filippo Berio counting among these.
Dhatchani's qualifications include a Bachelor of Business Science with Honors in Marketing from the University of Cape Town, and a Masters in Business Administration with distinction from the Gordon Institute of Business Science (GIBS) in Johannesburg.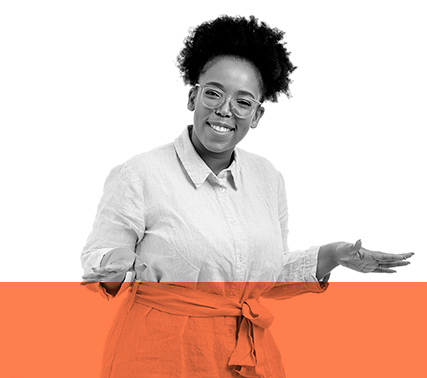 Nomonde Keswa
Associate Strategy Director
Nomonde is a grounded & strategic thinker and challenger who is passionate about building meaningful brands and propositions for markets and people. In just under 10 years, she has accumulated experience across various brand, marketing and people strategy projects, both as a strategist for a leading marketing consultancy and as an independent strategy consultant. She has worked across various industries & clients such as Telkom, MTN, Pembani, Liberty, Multichoice and TFG. Her skills within marketing span across brand positioning & naming, value proposition development, go-to-market strategy, marketing optimisation, opportunity roadmapping, brand architecture strategy, portfolio strategy and customer strategy. Nomonde's immediate career goal is to extend her experience in developing resolute & inspiring strategies into making them happen in challenging & practical environments.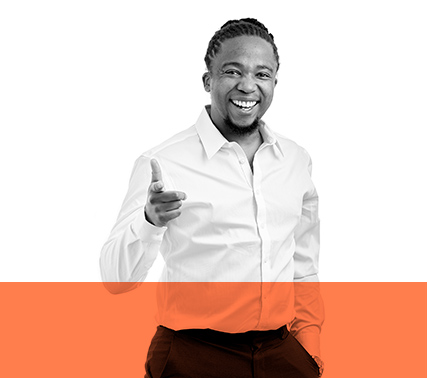 Tumisang Matubatuba
Strategy Director
Tumi is driven by his passion for people and a desire to generate truly world class answers to uniquely African questions. His obsession is with consumers and providing them solutions they really care about. Tumi applies this passion in his approach to creating and crafting brands that have a meaningful impact in the lives of those they serve.
From his career start as a consultant, Tumi moved into brand management for Unilever bringing a balance of forward thinking and practicality to his way of working. As a strategist he has worked across different industries, with clients including Nedbank, Telkom, BCX, MiWay, Liberty, Standard Bank & Virgin Money. During his time in the world of Fast-Moving Consumer Goods, Tumi was the custodian of OMO & Sunlight across Africa, delivering winning campaigns and leading innovation on these two brands. In addition, he was responsible for the growth agenda of the Home & Hygiene category in East & West Africa.
As sports enthusiast, down time means kicking a ball, picking up something he can throw or use to hit a ball with or taking a leisurely trot somewhere on the streets of Joburg. He looks forward to one day completing a triathlon or two.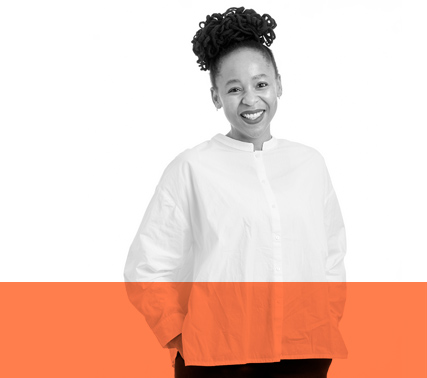 Dineo Bodibe
Senior Strategist
Dineo brings a fresh new perspective and a wide range of experience in market research, advertising and brand strategy consulting. Prior to joining DVB, Dineo worked at Yellowwood and Grey where she gained valuable exposure to a diverse range of industries and clients. She has extensive qualitative research experience from KLA and has spent time working within the youth marketing space, with a particular focus on enabling youth capacity within multimedia content creation and building digital skills and competencies.
Beyond her skill in customer insight, Dineo has worked on various positioning and communication strategy projects for clients such Liberty, MTN, Hollard, Coronation Bank Nigeria and Distell Nigeria.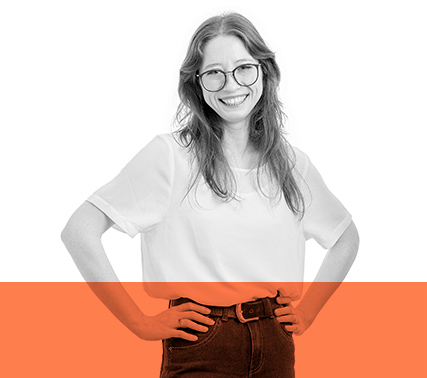 Anelia de Waal
Strategist
Anelia is a creative strategist with a background in qualitative research, and SME brand development, with a specific focus on enabling successful market access opportunities. She has an innate curiosity towards understanding the mechanics behind what makes organisations resilient, and how learnings can be applied in new ways for a greater good.
She has a passion for purpose-driven work that has transformative impact and has been involved in a range of SME development projects that focus on supporting 'traditional' organisations, as well as those with environmental, social, and circular impact goals. In her career, Anelia has been active in designing and rolling out stakeholder engagement and business growth strategies that focus on keeping clients engaged, informed, and excited.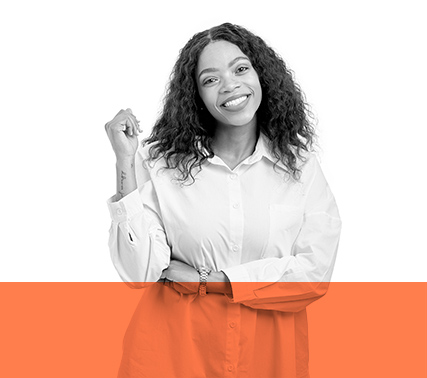 Nonkululeko Kumalo
Junior Office Manager
Nkuli's career in project administration has given her exposure to a diverse set of industries ranging from Aviation and Business Tourism to Entertainment. Her most recent tenure included 4 years in the Entertainment Industry, where her scope included project administration & management, maintaining client relations for artist management companies, as well as talent management and bookings. She joined DVB's learnership programme as Junior Analyst in 2021, and has since been employed as Junior Office Manager, responsible for all aspects of office administration.
She holds a BTech/Honours degree in Business Administration, a Diploma in Tourism Management and also plans to study further in the near future.